SHENZHEN, China, Feb. 08, 2023 (GLOBE NEWSWIRE) -- Shenzhen Century Joint Innovation Technology Company Ltd. (INNOCN) has been a driving force in the competitive market for smart displays for the last decade, producing some of the most elite smart monitors and computers. INNOCN, or Innovation China, is an award-winning manufacturer that has made a name for itself by developing smart displays with more unique features than competitors.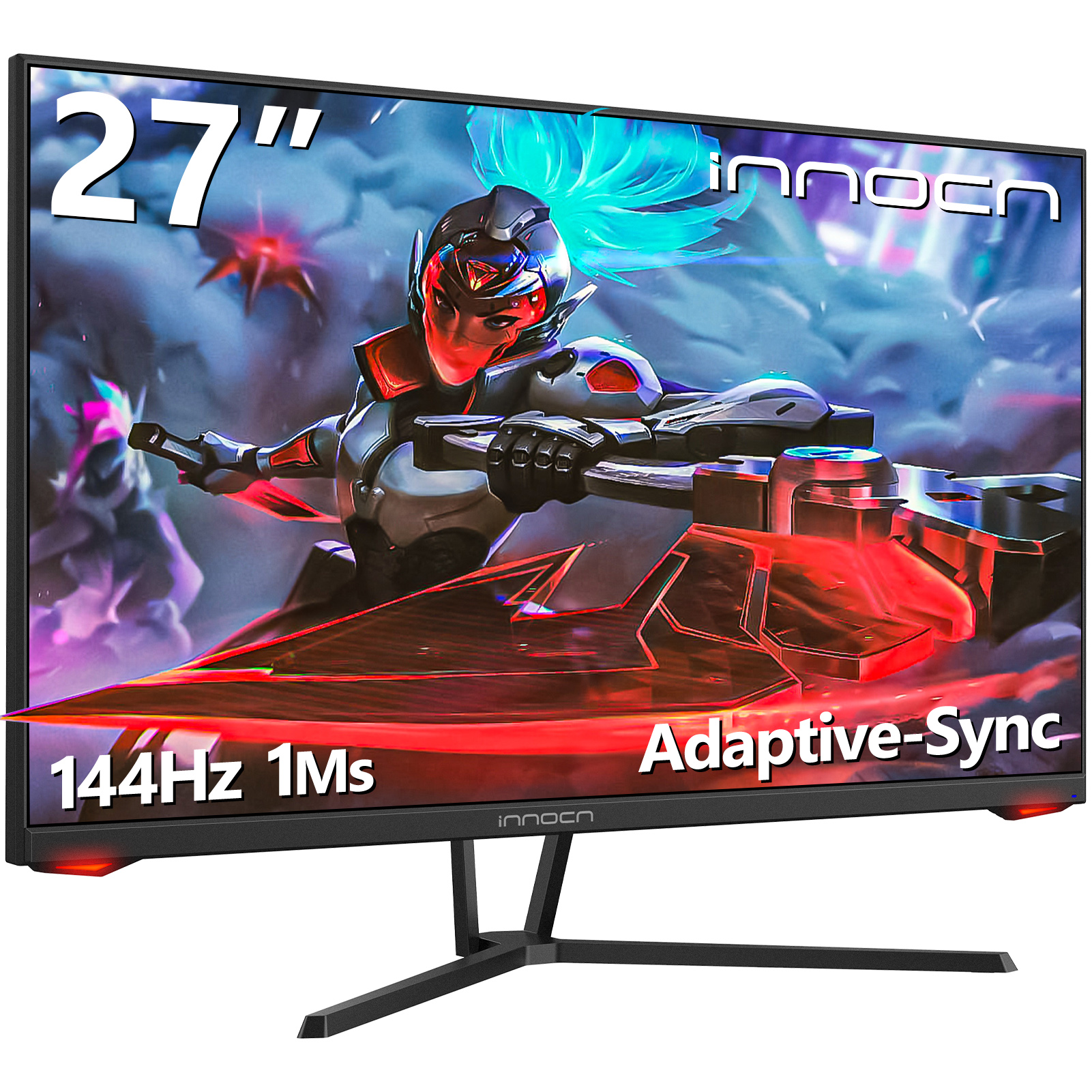 The INNOCN 27 Inch 2K QHD 144Hz Gaming Monitor 27G1R, one of the company's most recent innovations, is a unique smart display with features that gamers, graphic designers, and other creatives will love. Due to its frameless and ultra-thin design, it can easily be placed anywhere in a home or work office. It includes a metal stand and is VESA wall mountable.

This gaming monitor is available for purchase directly from Amazon. Until February 12, 2023, Amazon Prime members can receive a $50 discount on the Gaming Monitor 27G1R, bringing the price down to just $179.99 from its regular $229.99 price.
People who use smart displays skillfully, such as avid gamers, photographers, and videographers, may want the highest quality smart displays available. This new gaming smart monitor has a 2560*1440p resolution and a VA screen for incredible image quality.
For those who value clear picture quality, the Gaming Monitor 27G1R has a refresh rate of 144Hz. This means that images are refreshed 144 times per second, resulting in a more fluid viewing experience.
This monitor is top tier when it comes to getting the fastest response time possible for less choppy gameplay. It has a 1ms response time, which is the amount of time it takes to change the color of the pixels on the screen. The faster the response time, the better the image and color quality.
The 27G1R Gaming Monitor has an LED atmosphere light that is more natural for eye sight while watching TV to protect users' eyes and provide a life-like experience like never before.
Media Contact
Manufacturer's Name: Shenzhen Century Joint Innovation Technology Company Limited
Manufacturer's Official Website: https://www.innocn.com/
Manufacturer's Email Address: marketing@innocn.com
A photo accompanying this announcement is available at https://www.globenewswire.com/NewsRoom/AttachmentNg/46bf175d-7864-4e8b-8ace-8ba40288c1a4